We do a wide range of Hunting Arms and specialist Tactical weapons. We are a dealer for Merkel – Haenal - Glock & HOWA. If we don't have it well find it. We stock all major brands of Ammunition with the widest range of Calibers in Namibia
Guns & Ammunition
ALL MAJOR BRANDS
We stock a wide selection of Hunting Optics like German Precision Optics, Zeiss, Vortex, Leupold, Yukon ,Pulsar & Nikko Sterling. Silencer brands Sonic/MAG/Euro-Vato. Hunting clothing from major brands.
Accessories
FROM HUNTING TO TACTICAL
Gunsmithing on minor issues – Clean & Service – Silence Fitment – Sight In – Re Barreling to name a few.
Gunsmith
Professional Service and Advice
With over 45 years experience between our team
On Site Shooting Range
Try before you buy and basic instruction on firearm usage & safety.
Free Wifi & Coffee
Relaxed atmosphere for you and the family
About Us
Ahrens Guns was established in 2000 by Hasso Ahrens and his son Sven.
They built up a reputation of offering a premium personal service and later expanded into wholesale to supply the smaller gun shops throughout Namibia and amassing a 30 % market share of the total market. Unfortunately, Sven passed away in 2016. Mark and Theo purchased the company and continuing with the legacy of personalized service to a premium customer base. Our focus strongly remains hunting.
Try Our New Shooting Range
LARGE SELECTION OF GUNS (coming soon)
The Ahrens Guns experience
How far is my gun?
View your job progress online!
You don't need to wonder how far we are with your job or when it will be done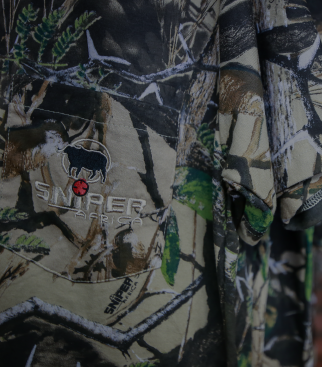 RIFLES
FROM N$8000
HANDGUNS
FROM N$2000
AMMUNITION
FROM N$95
Find Out More
Find Out More
Find Out More
SHOOTING RANGE
FROM N$250
Find Out More
SCOPES
FROM N$800
Find Out More
Find Out More
FROM N$230
KNIVES
Find Out More
FROM N$200
CLOTHES
Find Out More
FROM N$480
GUNSMITHING
What Our Clients
Say About Us
Our aim is to give Great Service to each customer that walks into our door. If you have time take a seat and have some coffee. Need some advice or have a great hunting story to share here at Ahrens Guns we love to listen and help.
What Our Clients
Say About Us
We appreciate and value our clients` opinion greatly. We aspire to perfection by sharpening our training skills and improving the training facilities. Your feedback matters a lot to us and helps become better.